Subscription IPTV offers to you full steps on How to set up your subscription on iptv Mag.
This tutorial will guide you through a simple and effective steps of installation your Mag (250/254/256…). Also for more details you can always check our IPTV Support or contact us online.
Subscription IPTV in addition offers many IPTV Plans with discounts for your MAG device.Those supportive instructions will guide you through the activation of your Mag Box.

1 – After the main portal screen appears, click on 'settings'.
2 – Next select and enter the 'System settings'.

3 – Click on 'Servers'.

4 – Choose and Press option 'Portals'.


5 – In the 'Portal 1 name' line enter a portal name (TopArta) and in the 'Portal 1 URL' enter portal url (http://buyonlinetv1.com:8080/c).

Portal 1 name = Toprata
Portal 1 URL = http://buyonlinetv1.com:8080/c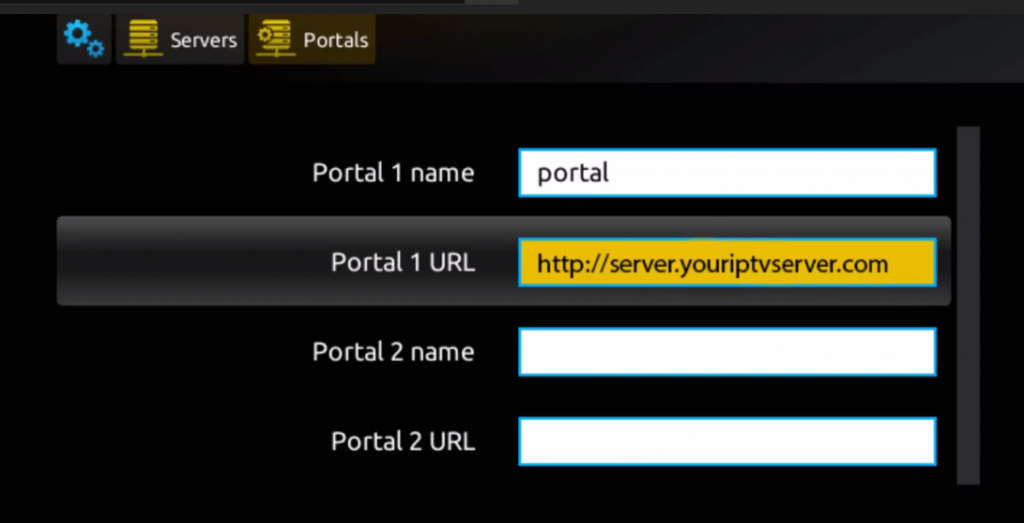 6 – Finally when you complete select and click 'OK' to save the changes.
7 – Click 'EXIT' on the remote control after the settings are being saved .
8 – Consequently you have to to reboot the box. Choose option 'OK' to make the changes applied.
9 – Enjoy watching over than 12000 channels with HD quality from the world wide.